Company Profile
Concrete Supply of Topeka, Inc. manufactures ready-mix concrete, sand, and concrete accessories. It offers dry bulk tankers – cement and fly ash, rock and sand end dumps, quality control testing, concrete jumbo blocks, standard blocks – jumbo block retaining wall systems, aggregates, and stone-faced blocks. The company was incorporated in 1984 and is based in Topeka, Kansas. It has locations in Topeka, Salina, Holton, Osage City, Emporia, New Strawn, Ottawa, and Garnett, Kansas; and St. Joseph, Missouri. As of October 9, 2014, Concrete Supply of Topeka, Inc. operates as a subsidiary of Summit Materials, LLC.
Summit Materials is a family of companies working to build great things.
Summit Materials was formed to acquire and grow established, successful construction materials businesses, creating a whole greater than the sum of its parts. Summit increases value within its companies through its "Best of Both Worlds" approach to autonomy.  By maintaining local business identity and integrity, Summit empowers owner/operators and enhances entrepreneurial spirit.  Additionally, Summit captures the benefits of scale by leveraging best practices and by sharing information between companies.
Jerry Marney
Chief Operations Officer
Tim Zynda
Central Region Vice President
Steve Strube
Concrete Sales Manager
Quality Control
Our quality control department was put into place to ensure that the product being produced and delivered to our customers meets all standards and specifications for ASTMs, ACI 301 and engineers as our testing records will reflect.
We design concrete mixes to service all types of jobs and test all materials being placed in our concrete in accordance with the most updated ASTMs.  Additionally we run quality tests on the sand produced by our sand plant (Builders Choice Aggregates) to ensure that it is in compliance with ASTM C-33.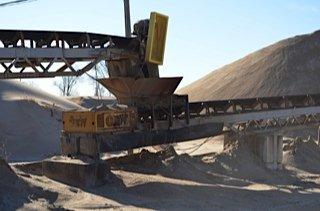 Community
Concrete Supply of Topeka, Builders Choice Concrete, and Builders Choice Aggregates are proud to support our local communities and business organizations.
Trade Organizations:
Topeka Chamber of Commerce

National Ready Mix Concrete Association

Kansas Ready Mix Concrete Association

Kansas Aggregates Producers

Kansas Motor Carrier Association

Kansas Contractors Association
Community Relations/Donations
Kansas Contractors Association

Kansas Shrine Bowl

Topeka/Salina/Holton Touch-A-Truck

Missouri Western State University Foundation

Forward March

Kansas Motor Carriers Public Education Program

Eagle Scouts of Holton

City of Garnett Community Project